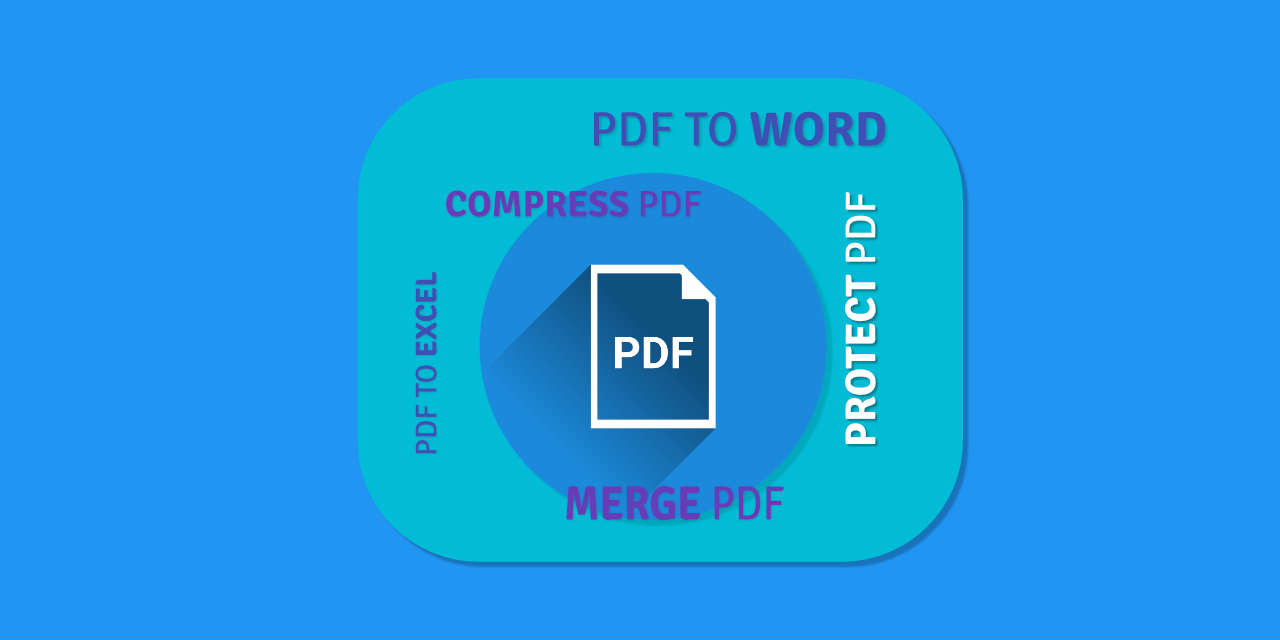 Many companies today are considering different business scenarios and the organization of their employees' work from home. Which are the best ways to optimize working time? How to efficiently perform all assigned tasks from a home office?
Do you work from home and have to deal with a lot of PDF documents daily? Yes? Then these essential PDF tools will be of great value to you. It is about time to embrace going paperless and learn more about 5 top PDF tools for efficient remote working.
Which PDF tools can I use for remote work?
If your aim is to manage PDFs like a pro, the best way to start is by choosing a suitable set of online PDF tools.
The PDF2Go platform is helpful for everyone – from teachers and students to entrepreneurs and people who work from home or on the go. You can easily optimize your tasks thanks to the convenience of these PDF tools. Conversion and editing of PDFs is simple and intuitive. Managing and sharing of documents were never this easy.
Here are our suggestions:
Convert PDF document to text using OCR



What to do when you encounter a scanned PDF document that you need to edit? Convert scanned PDFs to editable Word text.

When the PDF was created from an image, it cannot be searched or edited unless you first convert it into a text-based format. The optical character recognition technology, better known as OCR, is able to recognize the characters and lay them out as editable, printable, and searchable text.

The easiest way to convert PDF into text that can be edited and searched is to use PDF to Word converter.

Find out how to do it here.

Compress PDF - optimize PDF for sharing and uploading



When working remotely, it is crucial that the daily collaboration with your team continues to run smoothly. Sharing PDF files with other departments, sending PDF documents by email, and uploading them online require files of the appropriate size.

PDF2Go's Compress PDF tool will help to noticeably reduce the document to a more manageable size. The automatic compression feature makes this process even faster, while maintaining the appearance and quality of the file.

After uploading the files from your computer, Google Drive, or Dropbox, choose one of the presets to change and adjust the quality of the compressed PDF file. Click on "Start", and you are done!

To learn more about PDF compression of documents, read our article "How to Compress a PDF file to make it smaller."

Convert PDF to Excel



Have you ever received a PDF file with the data you need to analyze? Since tables in PDF are difficult to edit, a lot of valuable time could be lost by making adjustments to the table. It is much easier to convert the PDF file to Excel. This way, the tables are easily accessible, and you can constantly update them with new data.

Therefore, if you need to extract important business data from PDF files and view it in XLSX format, use an Online PDF to Excel converter. Converting PDF into an Excel spreadsheet only takes a few moments. Afterward, you can edit the document with ease.

Try out PDF2Go's PDF to Excel Converter.

Merge PDF



There are many reasons for combining multiple PDF documents into one document. You can organize your work better, hold all data in one place and it is easier to share such a file. The Merge PDF tool also helps you to put together a report from different sources and reduces document cluttering. It is easier to password-protect a single PDF, instead of many of them, etc.

Overall, merging different PDF documents may be beneficial to your workload. Compared to a manual copy and paste option, the PDF merge feature will surely save you a lot of time. It is a great tool to have at hand!

Find out how to upload and quickly combine multiple PDF files into a single file by using our Online Merge PDF tool.

Protect PDF



When sending and sharing PDFs on daily bases, it is important to consider how secure your PDF files are. The good news is, you can secure PDF documents online by adding a password and encrypting them. This PDF feature is useful when you need to send an important email or sign a relevant form.

A strong encryption algorithm, combined with a strong password, will prevent unauthorized access to the file and your data will be protected. By setting file permissions you can restrict activities, such as printing and copying.

Here is how to password-protect the PDF file and disable it from being modified.

Conclusion

PDF2Go combines multiple features in one place and has all the necessary tools to manage your PDF documents. It allows you to easily convert PDF to Word, Excel, or PowerPoint with just one click. Extract and edit all text files from PDFs or turn them into JPG images.

All the tools you need to work with PDFs are right at your fingertips. Merge, split, compress, edit, rotate, repair, delete, unlock, protect your PDFs, and so much more. Make your working from home easy.