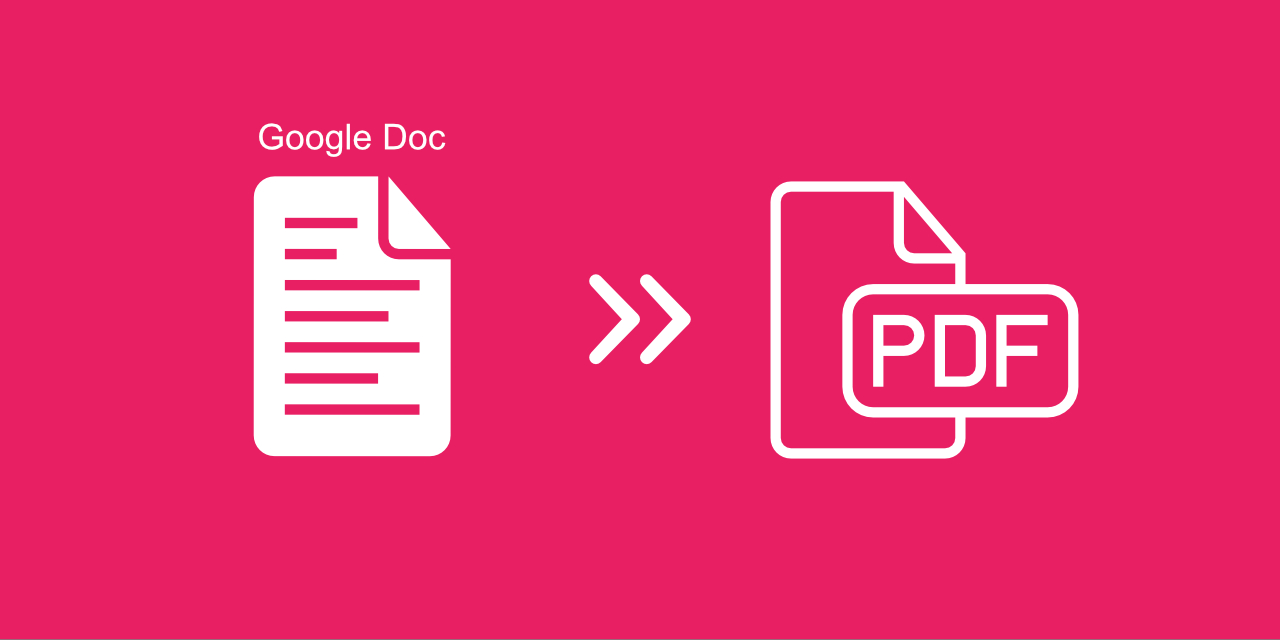 Undoubtedly, Google has made its users' lives much easier offering them many useful tools. One of the more popular ones being Google Docs. In addition to being free, this online word processor can be used on any platform. A browser and an Internet connection are all you need to work on documents and store them in the Cloud (Google Drive). If you want to, for example, prevent others from editing the PDF or avoid file size limits on email attachments, it is good to know how to save a Google Doc as a PDF.
Here is a simple guide on how to save any Google Doc file to PDF format.
How To Save a Google Doc as a PDF File?
Open your document in Google Docs.
Under "File," click on "Download."
Choose a "PDF document (.pdf)."
Check the PDF file.
As you can see, converting Google Docs to PDF is easy. Still, it could happen that the export may not be accurate. If you encounter an error, there is a simple solution at hand.
First,
convert a Google doc to a .docx file, and then
use our WORD to PDF converter. The PDF document will be ready for download in just a few moments!
Note:
The only way to get offline copies of your Google documents is to convert them into .docx format. If you are on the move, working remotely, or find yourself in a situation where you do not have internet access, you will not be able to access Google Docs documents. As mentioned, they need to be converted into Office format first.
How To Convert a Google Doc to a PDF Using PDF2Go?
Once you have downloaded the document (in .docx format), do the following:
Go to the PDF2Go WORD to PDF tool.
Choose the DOCX file you want to convert. You can also import the file directly from our tool page by selecting "Google Drive."
Choose "Convert".
Choose a version of the PDF (optional).
Click on "START" to convert your file from DOCX to PDF.
Download your PDF file.
Can I Save PDF Back to Google Docs?
Yes. Via Google Drive, you can convert PDF back to a Google doc. Drag and drop the PDF to your Drive, double-click on it, and choose the option to open it as a Google doc.
Using OCR technology, Google will extract the content of your PDF into a Google doc you can easily edit. If you are unhappy with the result, try our converter and use the OCR option to save your PDF in Word format. After that, try to export it as a Google doc again. If it is not working as planned, copy and paste the content manually into your Google doc!
PDF2Go – Your all-in-one tool to edit PDF files
PDF2Go offers you many document converters, including those for Microsoft Office documents. Our Word to PDF converter is one of the most popular free online tools. You can also use PDF2Go converters for other Google documents, including presentations and spreadsheets.
By using the pdf2go.com conversion technology, you will get accurate conversion results. Easily convert your documents from any browser and any device.
We are developing easy-to-use online tools you love. Tools that make your life much easier!