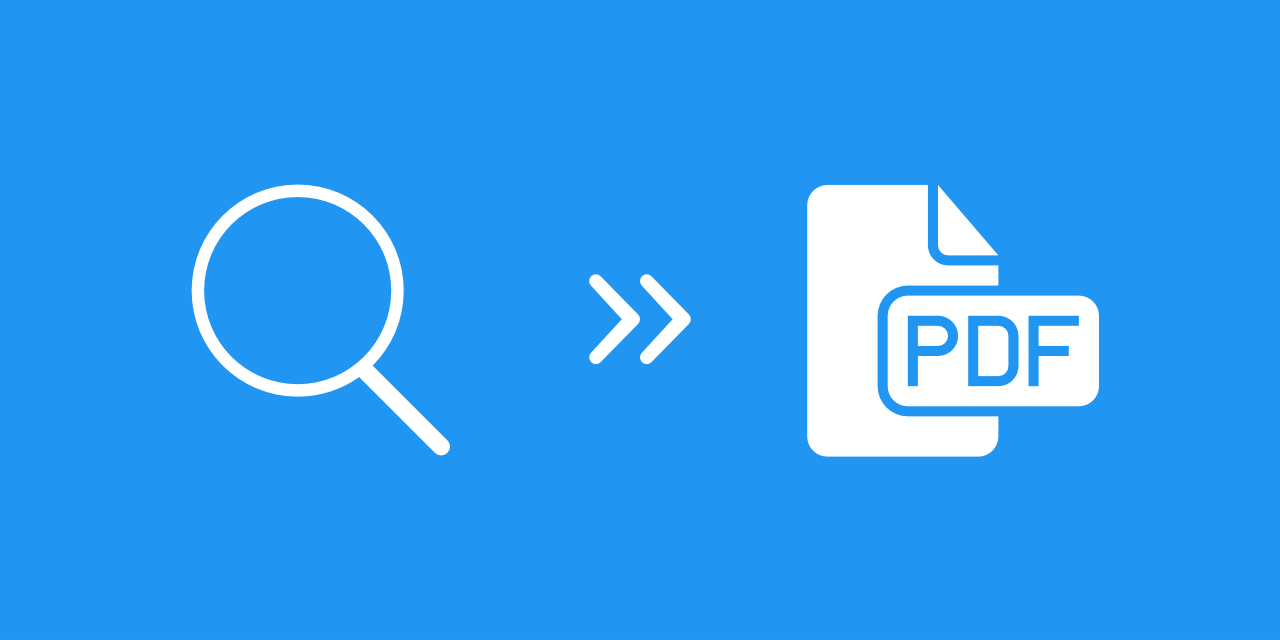 Nowadays, almost everything has become digital: Our photos, music, videos. This makes a lot of sense because digital content can be easily managed, edited and shared. But what about textual documents? Thanks to advanced optical character recognition (OCR) technologies, it is now easier than ever to digitize textual material in printed or even handwritten form. You can scan the preferred document and make it editable and searchable.
The focus of this article is on helping you answer the following questions – how to make a PDF searchable online and how to optimize your day-to-day work?
Why should you make PDF searchable? Why use OCR?
Why not just take a picture, right? Because if you do, you will not be able to search for text (nor to edit it) because it would be just – an image. Scanning a document, on the other hand, and using the OCR function can turn your file into a PDF you can search easily. Simply put, Optical Character Recognition (OCR) includes computer software that translates an image of a printed document back into an editable and searchable text file.
By making a scan searchable, an additional text layer is added to the scanned image, creating a so-called hybrid PDF. This text layer allows you to search for names, keywords, numbers, or subjects inside the PDF. No matter how basic or advanced your text extraction needs are, our OCR feature will help you to quickly and efficiently turn your scanned documents into searchable ones.

How to make PDF text searchable?
PDF2Go offers you the simplest way to convert a scanned document into a searchable PDF. The service is available without installation, for free, on any OS and platform.
Follow these three easy steps:
Upload your scanned PDF here.
Choose the language of your PDF from the drop-down menu for a better result. (optional)
Click on "Start", and your searchable PDF is ready to be downloaded!
As promised, in just a few easy steps, you are now able to convert images and other scanned documents into fully searchable PDF files! The only thing you have to do to create a PDF file and effortlessly search for its content is to access our free web service, upload the scanned document, select the source document language(s), and the integrated OCR feature will do the rest!
Conclusion
Digitization of printed content is extremely useful because it makes storing, editing, and sharing text documents extremely easy. Your scanned document (saved as PDF or image file) may contain text content that can be used or shared on a daily basis, in different workflows.
Therefore, the main advantage of turning your scanned PDF (e.g. an invoice, receipt, contract) into a searchable PDF is the ability to search for certain numbers, phrases, and keywords in the scan by simply using the search function of your PDF reader. This way you will be able to instantly locate the vital information in your PDF documents.
Is this service for free?
At PDF2Go, we are very happy to be able to offer our conversion and editing services to anyone who needs them, online and for free. Usage, however, has a couple of limitations, especially in terms of the number of documents and the size of the files that can be converted at once.
If your conversion needs are more significant, we would recommend you consider our Premium Plan! With this affordable subscription, you will not only get unlimited access to the OCR feature to recognize text and make your PDF files searchable, but you will also have more than 20 Ultimate tools at your disposal!
There is no PDF-related task that you will not be able to tackle! The benefits of using this option will significantly improve your productivity, whether you are working from the office, from home or when you are on the go.
For more information, please visit our pricing page and compare the features for both – Free and Premium – users.