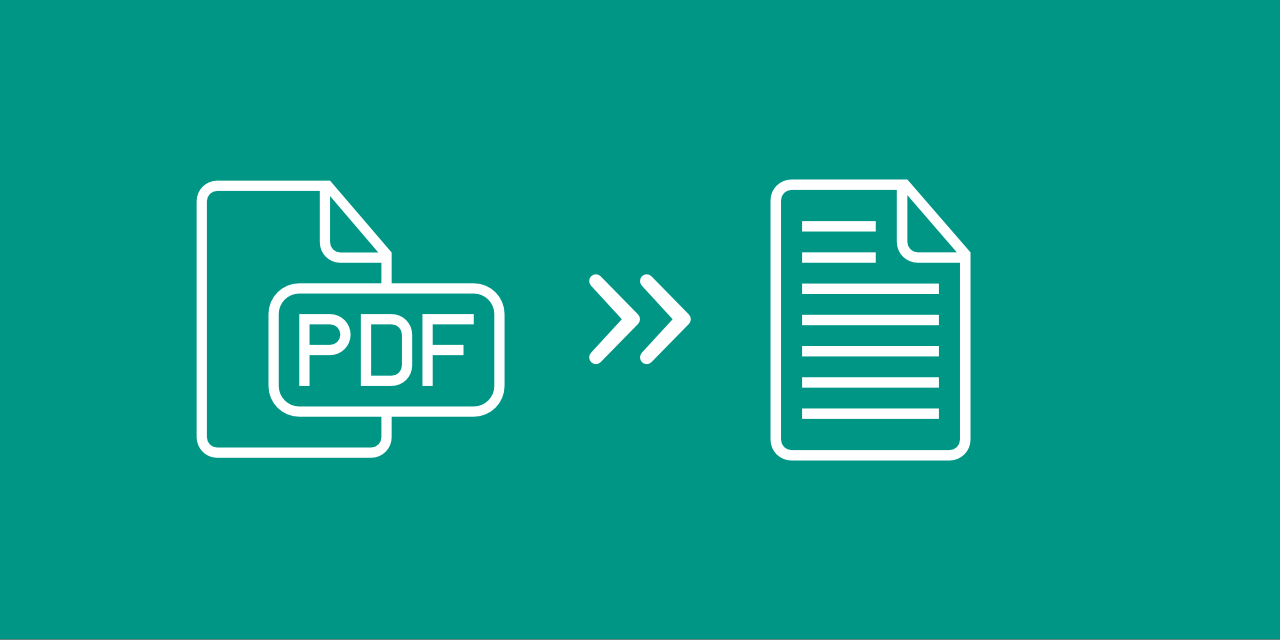 Interested in learning how to extract a text from a PDF document? Here is the simplest solution for you! All you need to do is convert your PDF to Text with the help of the OCR (Optical Character Recognition) feature. With the PDF to Text online tool you can extract text from any scan you might have – images included!
PDF2Go offers all the tools you might need to modify and convert PDF into an editable text file. Use PDF to Text converter to quickly and effectively transform the content from your original PDF document into a text document that you can edit with ease.
How Do I Convert a PDF to Text?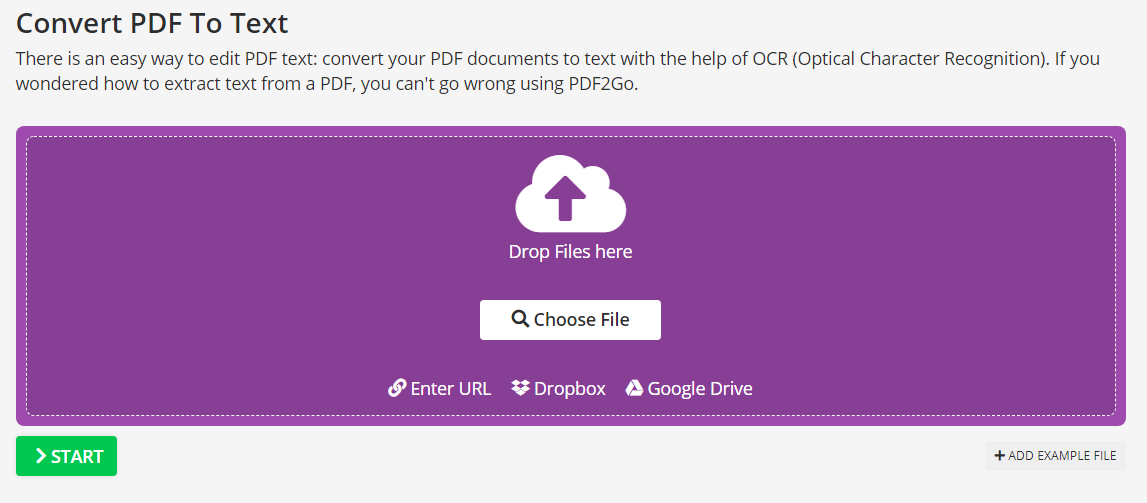 Follow these easy steps:
Go to PDF to Text converter.
Upload your PDF file from which you would like to extract text.
Choose "Convert" or "Convert with OCR"; Select all languages the file contains.
Click on the "Start" button.
Download the file with the extracted text.
All you need in order to use the PDF to Text converter is a stable internet connection and a browser. You are not restricted to a single computer or device either. This online tool does not require installation or registration. There is no need to worry about malware affecting your computer or apps taking up additional storage space on your device.
Is This Service Free?
Our online service is free for casual users. For the more frequent use of the PDF2Go online tools, remove all the limitations by choosing one of our Premium plans.
Benefits of going Premium:
get access to the entire suite of PDF tools,
work with documents up to 4GB in size,
get access to our Desktop App,
the batch processing (up to 400 files),
unlimited amount of tasks per day,
unlimited use of the OCR feature,
advertisement free website, and much more!
If you are looking for easy-to-use online tools for document conversion and editing tasks, PDF2Go can help you achieve your document goals in no time, on any device or any browser. PDF2Go's website is visited by approximately a million users each month, and our trusted online service is 100% secure.
Not Sure Whether To Commit To Using The Service?
We are happy to offer you the opportunity to use all of our tools during a 7-day free trial! Visit PDF2Go.com! Seize the chance to test all the tools you might need and make the final decision easier!