Turning a Microsoft Word document into a PDF is a fairly easy task – the other way around, converting PDF to Word, is not. With the free online DOCX converter from PDF2Go, you can do it. We can show you how to convert PDF to DOCX, thus turning your PDFs into editable Word documents.
How to Convert PDF to DOCX?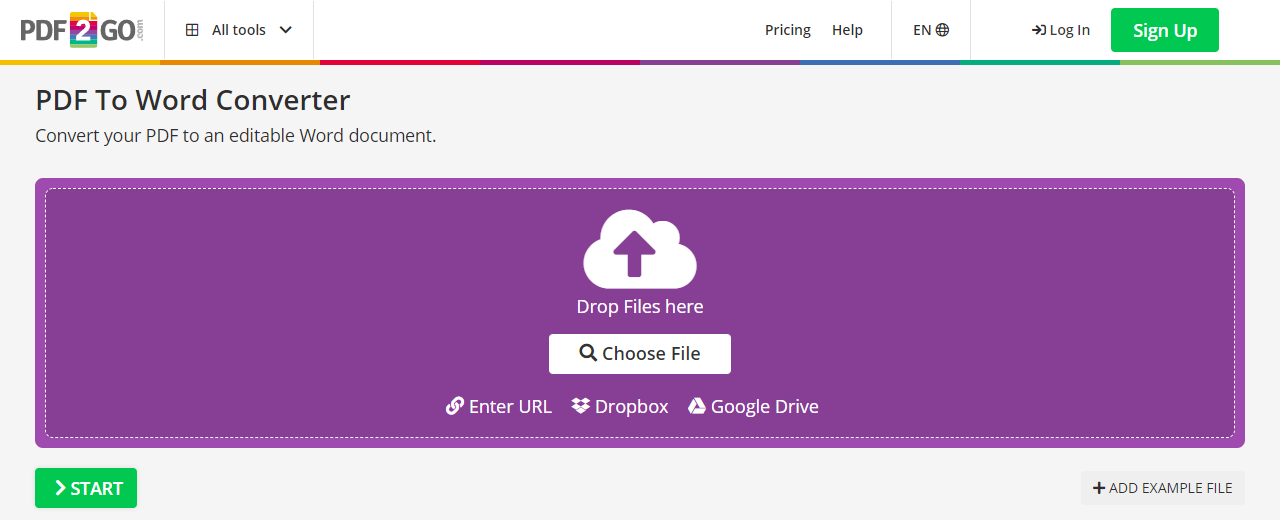 Go to the PDF2Go PDF to Word converter.
Drag and drop your file into the purple box or upload from your harddrive, Dropbox, or Google Drive.
Choose Convert if your document contains text.
Choose Convert with OCR if your document contains scanned pages. This will make the document editable. Select the language(s) of your document to improve the result.
Optional: Choose the Word file format you want to convert your PDF to.
Click on Start.
Is the PDF to DOCX conversion free?
To convert PDF to DOCX is completely free on PDF2Go. Only a few limitations apply, such as the file size. Conversions of files up to 100 MB are free and you can convert three files at the same time; five files if you have a free account.
Are my files safe?
If you upload your files to PDF2Go, we make sure that they are 100% safe. To do so, we implemented several processes that make sure that your files and information are safe.
On the server-side, 256-bit SSL encryption is protecting your file during upload and download, as well as regular server clean-ups and updates. The page where you download your converted files is accessible via a non-guessable link only and expires after either 24 hours or 10 downloads.
Furthermore, we do not manually check your files and do not, ever, obtain any rights on your documents. Of course, the files are also not shared with any third party.