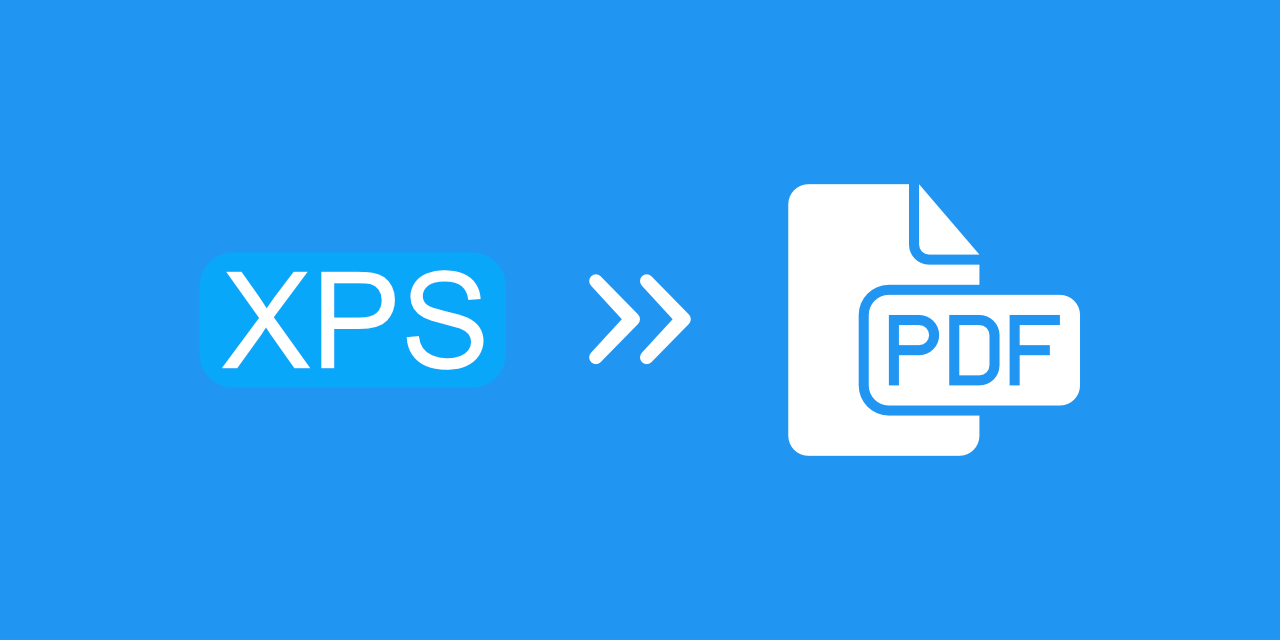 Microsoft users are probably familiar with the XPS format. This file format has been around for a while. Even though it offers many advantages, XPS is not so easy to handle. For effective handling, the best option is to convert XPS to PDF. In this article, learn more about XPS format, the benefits of converting them to PDF, and finally, how to convert XPS to PDF.
What is XPS?
The XPS is a standardized, open format. It stands for Open XML Paper Specification. The XPS files were first used as a replacement for the EMF format.
This format is a Microsoft alternative to PDF. It was introduced in Windows Vista for the first time but since then has never gained more traction among users. Too sum it up, an XPS file is Microsoft's less compatible version of a PDF file. Still, a modern version of Windows continues to include a better support for XPS files than PDF files. Microsoft Word even chooses XPS over PDF to save documents in a fixed-layout file.
Due to the structure of XPS files, the document description does not change based on the operating system or printer and is consistent across all platforms. XPS includes support for other features you would find in PDF, such as digital signatures and DRM. Windows users can export their documents in the XPS format.
Why should you convert XPS files to PDF?
Both, XPS and PDF file formats are designed to provide read-only documents with optimal print quality. They also embed all the necessary fonts, store metadata, and can include hyperlinks. However, since the XPS format is not as common as PDF, some operating systems (such as Linux, Mac, or older versions of Windows) might not support it.
Nowadays, it is essential to be able to easily open and view documents on mobile devices (Android, iOS). In the case of XPS files, it is first necessary to convert the XPS file to another format (PDF).
When sending documents, the recipient will be familiar with the PDF files and will be able to open them. The XPS file may look unfamiliar, and the recipient may not be able to open it at all. For example, Mac devices do not include built-in support for the XPS file but include built-in PDF support. Although there are applications for third-party viewers that can view and read XPS files, overall support for this format is negligible.
How to convert XPS to PDF?
Our online document converter allows you to convert your files from XPS to PDF in high quality.
Follow the three easy steps for converting an XPS file to PDF:
Go to PDF2Go's Convert to PDF converter, and upload your XPS file.
This can be done via drag & drop from an open folder, or by browsing your hard drive after clicking on a "Choose File" button. In case you uploaded the XPS to the web, enter a URL, or you can upload from cloud storage such as Google Drive or Dropbox. Depending on the amount and size of the XPS, the process might take a bit.
Choose "Use OCR" if you want to extract text from an image (optional).
Choose a language (optional).
Click on the "Start" button.
Download your new PDF.
Once the conversion process is successful, download your new PDF file. Your job is done!
Conclusion
PDF has become the standard for exchanging, sharing, and presenting documents for a good reason. If you use the XPS format and would like to convert your documents to PDF, using the PDF2Go converter is an easy and fast solution. Once converted to PDF, your XPS files can safely be shared, stored, and combined with other documents. They will also be compatible with nearly all other software programs.
Try it for yourself! Convert XPS to PDF today!
PDF2Go is here to help you make the most out of your documents.