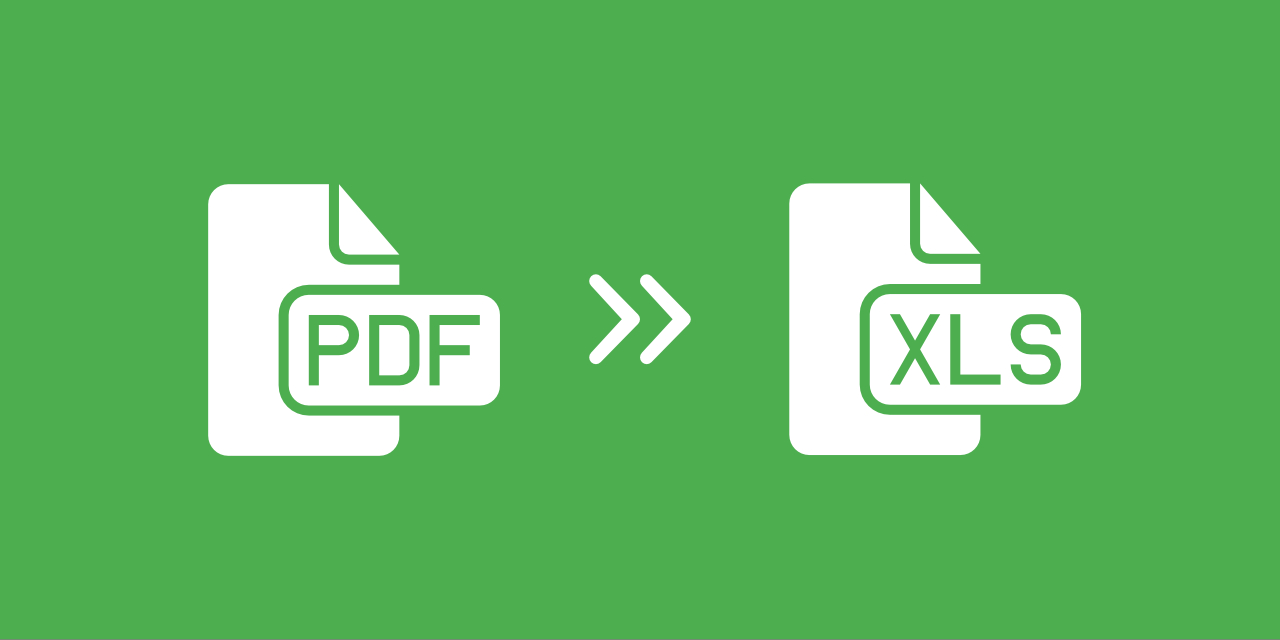 Why convert PDF to Excel?
Have you ever found yourself in a situation where you received a PDF file with the data you need to analyze? Tables in PDF are difficult to edit. A lot of valuable time is lost to making just one small adjustment to the table. It is much easier to learn how to convert a PDF file to Excel. This way, the tables are easily accessible, and you can constantly update them with new data.
How to easily convert PDF to Excel online?
If you need to transform a PDF into an editable Excel file, use a PDF to Excel converter. Converting PDF into Excel spreadsheet only takes a few moments. Afterward, you can edit the document with ease.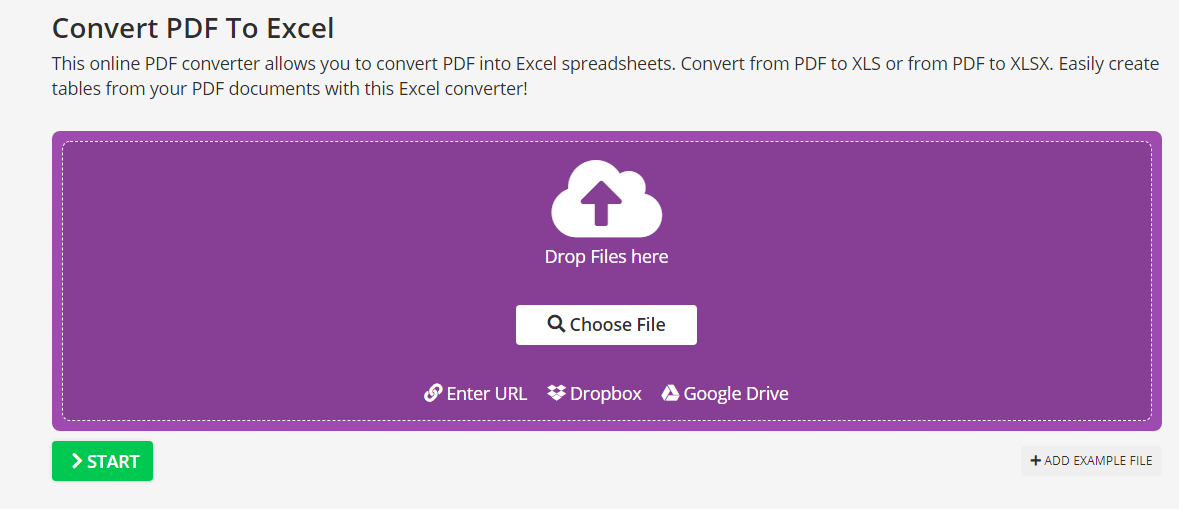 Go to PDF2Go's PDF to Excel tool.
Upload your PDF file from your computer, Google Drive, Dropbox account, or enter the URL. You can also drag and drop your file directly into the conversion tool.
Choose Excel 2007-2013 (*.xlsx) or Excel 2003 or older (*.xls) from the drop-down menu.
Use any of the optional settings to improve the conversion (convert with OCR).
Click on "Start".
There is no need to sign up with your email address or install any additional software to use PDF2Go's – PDF to Excel tool. In order to convert your PDF to Excel tables, just upload them to PDF2Go in your browser and download the converted file.
TIP: Every time you need to edit documents, you need to convert PDF to an editable format. Apart from converting files from PDF to Excel, with PDF2Go, you can also convert PDF to Word, or PDF to PowerPoint.
Get more useful tools by going premium!
Are you receiving and interpreting data from spreadsheets regularly? Then, we would recommend upgrading to a Premium account. This way you can convert numerous PDF files to Excel per document task (with a file size limit of up to 8 GB). If your PDF files do not contain editable text, choose advanced option – Convert with OCR. This option is available exclusively to our Premium users. The scanned PDF will be turned into an Excel spreadsheet which can be edited. To convert a scanned PDF into Excel, first, create a PDF2Go account. Once you have registered, you can easily upgrade to Premium at any time from your Dashboard or the subscription page. Premium users have access to over 20 ultimate tools to convert, edit, compress, repair, and protect PDF files. Find out more about PDF2Go Premium features by visiting the Pricing page.
Secure and safe file conversion
Here at PDF2Go, we put great importance on the protection of your data and the protection of your privacy. When you upload a file, it is encrypted with 256-bit SSL encryption. There are many steps we take to protect your files:
All files you upload are deleted automatically after 24 hours or after 10 downloads, whichever comes first.
You have the option to delete the file instantly from our server after you have downloaded it.
There is no backup made of user files.
The contents of the files are not monitored without the permission of the uploader.
The download of your file can only be triggered via the unique, non-guessable download URL you got from us.
You keep the copyright and ownership of the source file and the converted file at all times.
If you want to know how PDF2Go handles your data, how our services work, and how the protection of your personal data is guaranteed, please check our
Privacy Policy
.
Convert PDF to Excel in no time!
Now that you have seen how easy it is to convert PDF to Excel, note that accurate PDF data extraction can be done even on the go, straight from your web browser. Conveniently and safely, turn data from a PDF into an Excel spreadsheet. Try out PDF2Go's PDF to Excel tool today! Click on the button below!